The Stories Behind the Story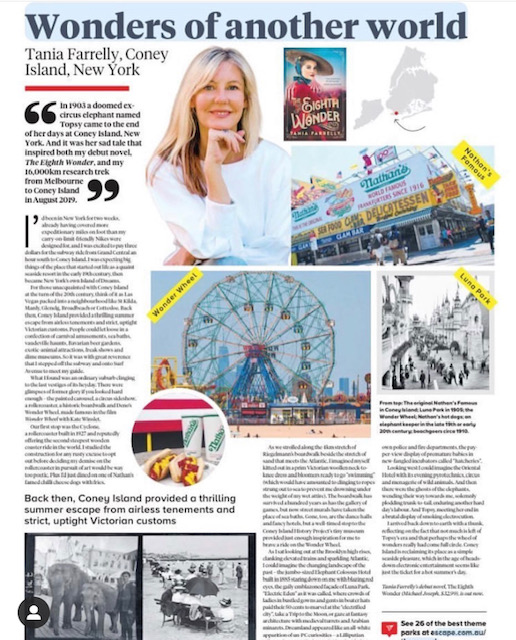 Click on the links to listen, watch or read some of the interviews about The Eighth Wonder: Including an article I wrote about the trailblazing American Architect Julia Morgan, the inspo for heroine Rose Kingsbury Smith.
Talking Aussie Books with Claudine Tinellis
Watch Sandie Docker's Friday Book Bites to hear more about the background to The Eighth Wonder
Escape.com  gave me an opportunity to talk about one of the settings for the story Coney Island, Brookyln, NY. Check out my Facebook page for any more detail.