ABC Radio Wide Bay Queensland
Listen here 👂

Australian Womens Weekly 
Who Magazine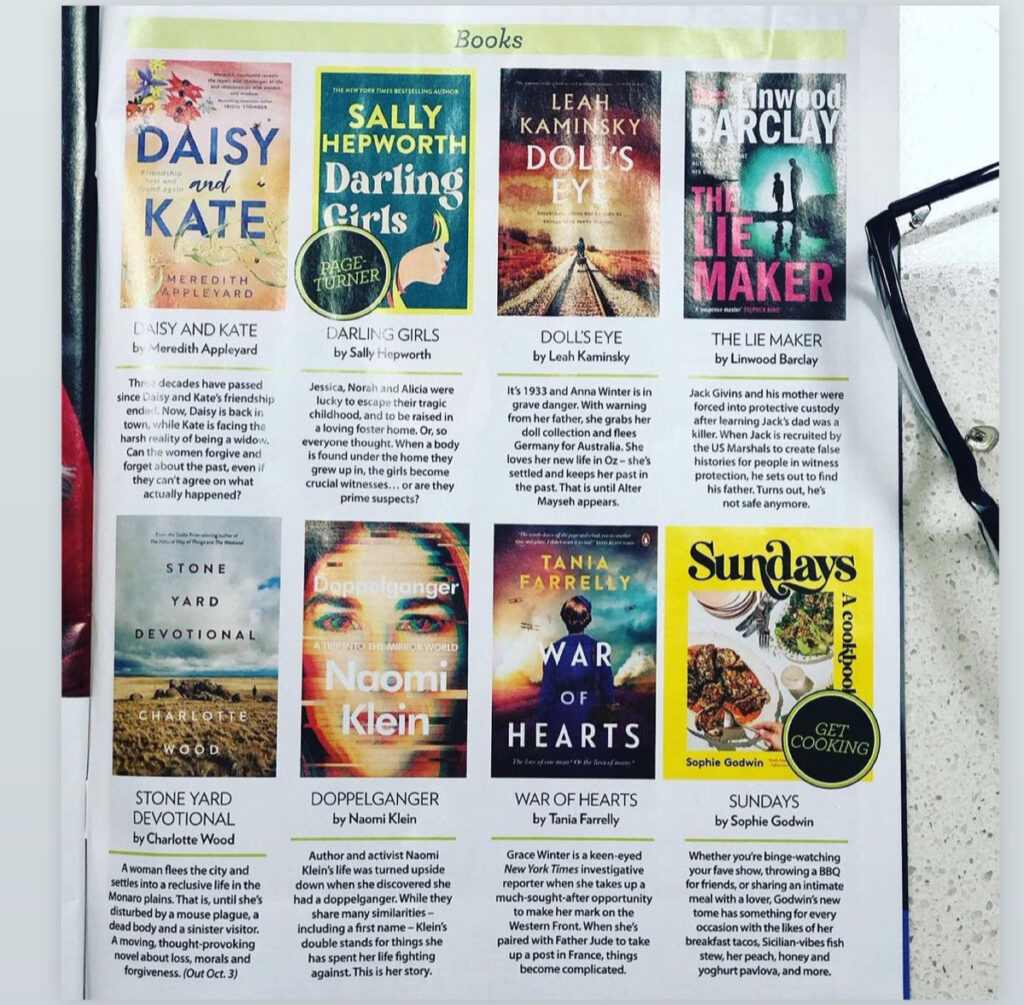 New Idea
Radio interview  with Curtin Radio. WA:  Apologies for the audio quality!
https://drive.google.com/file/d/1BXxQT85IV4AMy9aJmW2NtjTZqgTxXVoQ/view?pli=1
The Age & SMH Writers Corner 
Each week we ask an author about their writing rituals.
Tania Farrelly is the author of War of Hearts
When I'm faced with a blank sheet and nowhere else to go (commonly called writer's block), the last thing I'll do is write. Instead, I'll wander round a park, ride a bicycle, venture to an aquarium or an art gallery, or go to a ballet class. That's when the best plot ideas come − when I'm not trying to squeeze something out of my angsty brain. Because when the brain relaxes it allows us to feast on new stimulus; find different neural connections and to enable the imagination to work its magic.
That's not to say I don't plot or scope out a scene or dictate dialogue into my phone on such excursions, I definitely do. But when I have a story in mind and don't know where to take it, all the technicolour foibles, mannerisms and odd moments we encounter in daily human life will provide the right fodder to solve a story problem. But then, it's back to the desk, usually before first light, fortified by silence and strong coffee, free of texts, emails, social media and that little fiend dopamine − so I can let my imagination go and the words flow.